Dr. Oswald Prucker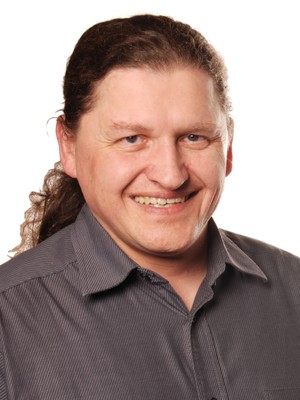 Oswald Prucker studied chemistry at the University of Bayreuth.
He received his Ph.D. from this University in 1995 for a thesis on novel synthetic approaches towards polymer monolayers (especially so-called polymer brushes) through radical graft polymerization using self-assembled monolayers of initiators. This work was supervized by Prof. Dr. Jürgen Rühe.
He then joined the group of Prof. Dr. Curtis W. Frank at the Chemical Engineering Department at Stanford University as a postdoctoral fellow supported by the Deutsche Forschungsgemeinschaft (DFG). During this time he worked on the glass transition behavior of polymers in confined geometries and on photochemical strategies for the covalent attachment of polymers to solid surfaces.
In 1998 he again joined the group of Prof. Rühe at the Max-Planck-Institute for Polymer Research in Mainz and is now Senior Scientist ("Akademischer Oberrat") in Jürgen Rühe's group at the Department of Microsystems Engineering (IMTEK) of the University of Freiburg.
Research interests
Novel synthetic approaches for the functionalization of surfaces
Photochemistry at surfaces
Surface characterization
Biocompatibilization of surfaces
Scientific profiles
Contact
Dr. Oswald Prucker
University of Freiburg - IMTEK
Department of Microsystems Engineering
Laboratory for Chemistry and Physics of Interfaces
Georges-Koehler-Allee 103 / Rm 00 105
D-79110 Freiburg, Germany
Tel.: +49 761 203 7164
Fax: +49 761 203 7162
Email: prucker@imtek.de