Jobs available! Two PhD positions in livMatS cluster
We currently have two open PhD positions for projects within the livMatS cluster of excellence.
Materials with Adaptive Mechanical Properties
This project focuses on generating polymeric materials with adaptive mechanical properties based on changes in the crosslink density. The project will start from elastomeric compounds. You will develop chemistries to introduce additional crosslinks. This will be done electrochemically or through redox processes to generate either covalent bonds and/or ionic/coordinative bonds between the chains. This way the material stiffens considerably, similar to the lignification process. We draw inspiration for such lignification processes from nature and as such, you will collaborate with groups from the Botanical Garden at the University of Freiburg.
→ Click here for details on how to apply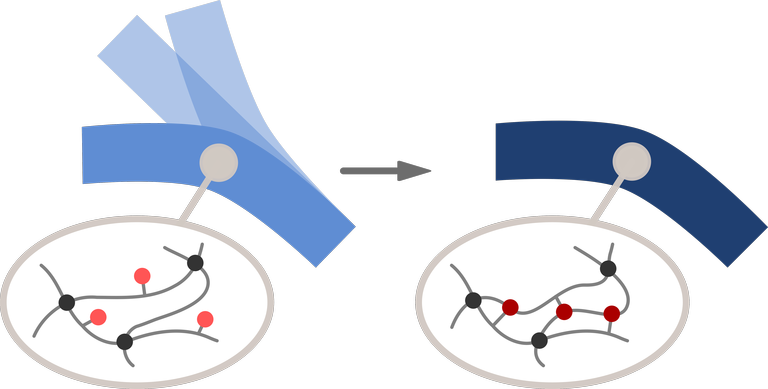 Autonomous Actuators for Adaptive Architecture and Soft Robotics
This project aims to generate materials systems based on multistimulus responsive actuators. As such, you will develop actuators that respond - depending on the details of the system - to changes in humidity, temperature or magnetic fields. The developed systems will be heavily inspired by nature, especially plants, which respond for example to humidity (pine cone), water drops (silver thistle), or light (sunflower). The actuators will be generated using CHic chemistry previously developed by our group. The actuators will be written using 2Photon Crosslinking (2PC), a maskless technique also based on CHic chemistries.
→ Click here for details on how to apply