Job available! Keep those sensors clean!
ECOSENSE is a freshly funded project from the Collaborative Research Center (SFB). This project aims to detect and forecast critical changes in ecosystem functioning based on the understanding of hierarchical process interaction. About 14 research groups will develop, implement, and test a new intelligent sensor network—this network must be versatile, distributed, cost-effective, and autonomous. Furthermore, it will be based on novel microsensors that are tailored to the specific needs of remote and harsh forest environments.
Within this consortium, we are tasked with finding a way to keep all sensor surfaces clean and functioning. This requires developing coatings that prevent biofouling and/or are able to self clean in rain.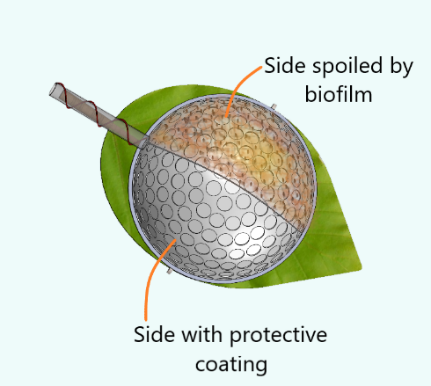 Our approach in both regards is based on a chemistry established in our group which will be adjusted to the needs of ECOSENSE.
Two general strategies will be followed: We can remove inorganic contaminants by applying a low-surface energy coating. Since the particles have a low adhesion to these coatings they would easily be removed in the rain.
To prevent bio-fouling, we will pursue "entropic shielding". This is a concept in which surface-attached hydrogel coatings prevent the adhesion of biomolecules and cells.
Your coatings will fulfill a broad spectrum of requirements: They will work both under very dry conditions and in the pouring rain, endure strong temperature changes as well as strong UV loads from the sun.

→ Interested in this research? Join our team as a doctoral researcher. Click here for details on how to apply.
→ Learn more about ECOSENSE and visit the ECOSENSE website.